Mark Tsai
M.Sc.PT, MCPA, CAFCI, FCAMPT, CGunnIMS, CGTTP
Registered Physiotherapist, Clinic Director
Certified Gunn IMS Practitioner
Certified Gokavi Transverse Technique Practitioner
Mark graduated from University of Toronto in 1999 with a background in molecular biology & immunology. He had subsequently obtained a Masters in Physical Therapy in 2005 through advanced standing option from the same university. He has received his Intermediate Manual and Manipulative Diploma in 2002 and subsequently completed the Advanced Diploma. He is a fellow of Canadian Academy of Manipulative Physiotherapy (FCAMPT). He has also been practicing acupuncture for many years and has obtained Certification from the Acupuncture Foundation of Canada Institute (AFCI) in 2002.
Mark is also a certified GUNN IMS Practitioner and GTT practitioner. Mark has extensive experience in Orthopaedics and Sports Medicine in addition to treating degenerative and chronic conditions. In addition, he is also part of the team that provides BOTOX and Dextrose Prolotherapy in a multidisciplinary pain clinic at Canadian Centre for Integrative Medicine. Mark's treatment approach involves using manual therapy and dry needling techniques to restore various tissue mobility followed by specific exercises to restore function and prevent injury recurrence. Comprehensive education is given to empower the client to maintain and maximize their physical capabilities.
Having completed marathons, he also has special interests in running and many sports.
Mark is fluent in English, Mandarin, and conversational Cantonese.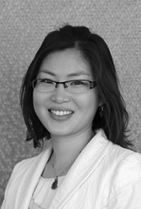 Sharon Zhao
M.Ed.
Office Manager
Sharon has completed her Master Degree in Education and has extensive background in office administration and customer service. Her great work ethics, personality and sincerity offer welcoming patient care experiences starting at the front desk.
Sharon is also a big Coca Cola Collector and also interested in music and arts.
Sharon is fluent in English, Cantonese and Mandarin.
Joseph "Joey" Chuang
BA. Kin, M.Sc.PT

Registered Physiotherapist (Independent Contractor)
Joey Chuang completed both his degrees at Western University. His treatment approach involves educating his patients regarding their injury or condition, developing a treatment program consisting of manual therapy, soft tissue techniques, dry needling and/or therapeutic exercises to restore functional mobility to his clients. He enjoys coaching and training athletes, working collaboratively with them to reach their personal goals.

Outside of work, Joseph keeps an active lifestyle involving a combination of powerlifting, Olympic lifting and basketball.
Joseph is fluent in English and conversational Mandarin.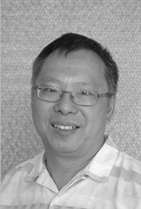 Thomas Yeung
RMT, CMTO

Registered Massage Therapist (Independent Contractor)
Certified Personal Trainer/Pilates Instructor
World Tae Kwon Do Federation 4th Dan Instructor
Thomas graduated from Everest College with a Diploma in Massage Therapy. He is a registered member of the College of Massage Therapists of Ontario. He has treated patients that have suffered from stroke, sports injuries, motor vehicle accidents, and many other conditions. He also practices Thai Massage and muscle energy techniques.
Aside from being a Registered Massage Therapist, Thomas also has a certificate in Personal Training. He creates individualized exercise program and instruct the clients to perform the exercises properly and safely.

Thomas also practices and teaches Tae Kwon Do. He enjoys learning and exercising. He continues to learn about massaging techniques, nutrition, exercising, and other topics related to health.
Thomas is fluent in English and Cantonese.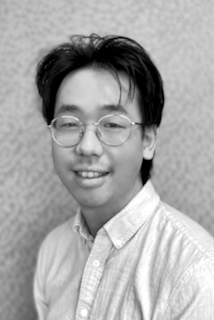 Wilson Lee
B.Sc. Kin, M.Sc.PT
Registered Physiotherapist (Independent Contractor)
Wilson obtained his Master of Science in Physical Therapy at the University of Toronto after completing his Bachelor of Science in Kinesiology at the University of Waterloo. Wilson is passionate about helping individuals through a client-centred approach using evidence-based practices including client education, therapeutic exercise prescription, manual therapy, and more! He incorporates a bio-psychosocial model approach to ensure holistic individualized care is given to each client. He believes each client should be empowered to be the driver in their rehabilitation journey and strives to help each patient achieve their goals.
In his free time, he enjoys staying active by working out and playing sports, trying new restaurants, and finding his next travel destination! He is currently a member of the Canadian Physiotherapy Association (CPA) and in good standing with the College of Physiotherapists of Ontario (CPO).
Wilson is fluent in English and conversational Cantonese.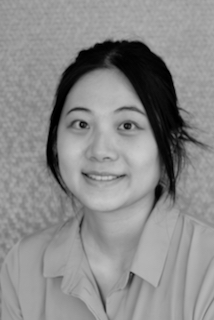 Sharon Trinh
Medical Administration
Sharon is currently completing her Bachelor of Science degree at University of Toronto. She is passionate about the healthcare industry and would like to further her education in communication disorders. With her knowledge, she would like to provide great customer service and ensure a welcoming environment for patients.
On her free time, Sharon enjoys journaling, reading, and watching movies.